NSID VERIFIED YOUTH SPORTS EVENTS
An NSID verified youth sports event is a tournament or league that uses National Sports ID to verify the age/grade of all its participants to assure eligibility and to enforce its rules. Youth Sports organizations and events that us NSID put player safety, eligibility, and integrity first! If you want to find out how your events can be sanctioned by NSID and listed below feel free to CONTACT US.

NFL 60 FLAG FOOTBALL LEAGUE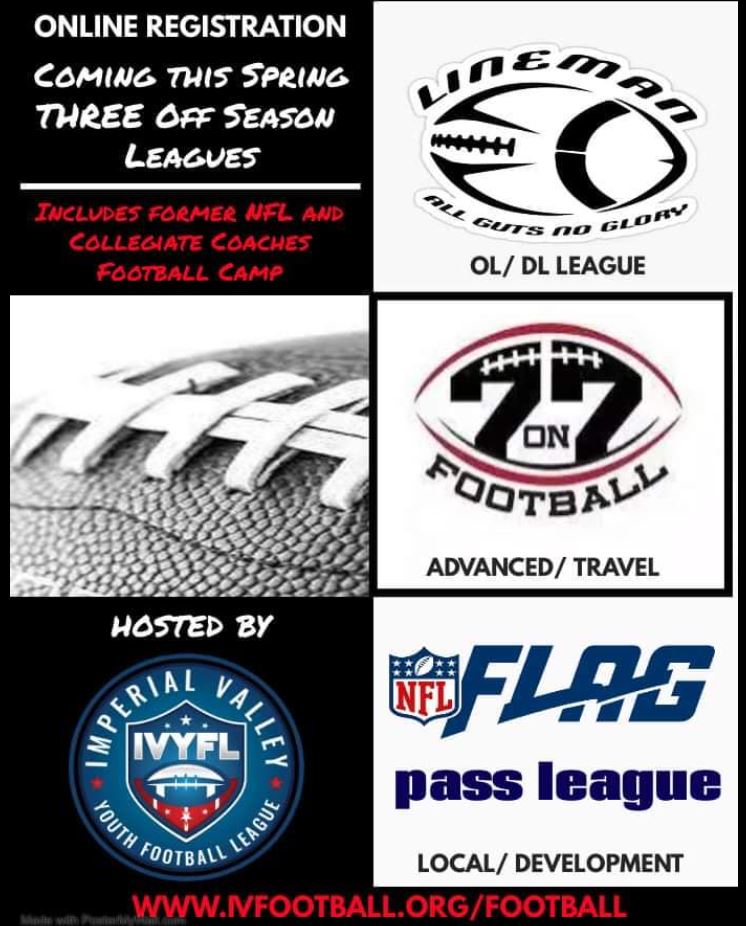 ELIGIBILITY
Age Based
Co-Ed
Cutoff Date: 12/31/22
DIVISIONS:
9u /10u /11u /12u /13u /15u
INCLUDES:
NFL PLAY 60 continues its movement through the NFL off-season. Spring and Summer are a great time to get active outdoors. Continue playing 60 minutes every day!

Inter-League play + San Diego teams

The league is off season and is not part of the regular summer/ fall football season.

NFL Flag League: Local & Developmental League.