NSID PARTNER EVENTS
An NSID verified youth sports event is a tournament or league that uses National Sports ID to verify the age/grade of all its participants to assure eligibility and to enforce its rules. Youth Sports organizations and events that us NSID put player safety, eligibility, and integrity first! If you want to find out how your events can be sanctioned by NSID and listed below feel free to CONTACT US.
SPACE
SPACE

THE CHAMPIONS LEAGUE – 2022-2023
November 1, 2022

-

February 28, 2023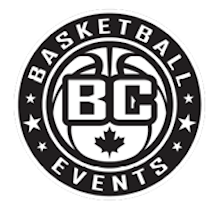 Basketball BC Membership Includes The Following Benefits:
1. Liability and Sport accident insurance coverage (limited to Basketball BC sanctioned basketball activities)
2. Eligibility for KidSport funding
3. 20% discount to the Nike Store for in-store purchases
4. 50% off admission to ALL regular season Canada West and Pac West games in BC
5. 15% off the best available rate at the Sandman Hotels throughout BC
6. Member of Canada Basketball National Membership Program
7. Basketball BC membership is valid until Aug 31, 2023.
DIVISIONS:

10U BOYS

BOYS

Verification:
Age Based
Age limit:10
Cutoff Date:09/01/2022
11U BOYS

BOYS

Verification:
Age Based
Age limit:11
Cutoff Date:09/01/2022
12U BOYS

BOYS

Verification:
Age Based
Age limit:12
Cutoff Date:09/01/2022
13U BOYS

BOYS

Verification:
Age Based
Age limit:13
Cutoff Date:09/01/2022
14U BOYS

BOYS

Verification:
Age Based
Age limit:14
Cutoff Date:09/01/2022
15U BOYS

BOYS

Verification:
Age Based
Age limit:15
Cutoff Date:09/01/2022
16U BOYS

BOYS

Verification:
Age Based
Age limit:16
Cutoff Date:09/01/2022
17U BOYS

BOYS

Verification:
Age Based
Age limit:17
Cutoff Date:09/01/2022
18U BOYS

BOYS

Verification:
Age Based
Age limit:18
Cutoff Date:09/01/2022
10U GIRLS

GIRLS

Verification:
Age Based
Age limit:10
Cutoff Date:01/01/2023
11U GIRLS

GIRLS

Verification:
Age Based
Age limit:11
Cutoff Date:01/01/2023
12U GIRLS

GIRLS

Verification:
Age Based
Age limit:12
Cutoff Date:01/01/2023
13U GIRLS

GIRLS

Verification:
Age Based
Age limit:13
Cutoff Date:01/01/2023
14U GIRLS

GIRLS

Verification:
Age Based
Age limit:14
Cutoff Date:01/01/2023
15U GIRLS

GIRLS

Verification:
Age Based
Age limit:15
Cutoff Date:01/01/2023
16U GIRLS

GIRLS

Verification:
Age Based
Age limit:16
Cutoff Date:01/01/2023
17U GIRLS

GIRLS

Verification:
Age Based
Age limit:17
Cutoff Date:01/01/2023
18U GIRLS

GIRLS

Verification:
Age Based
Age limit:18
Cutoff Date:01/01/2023