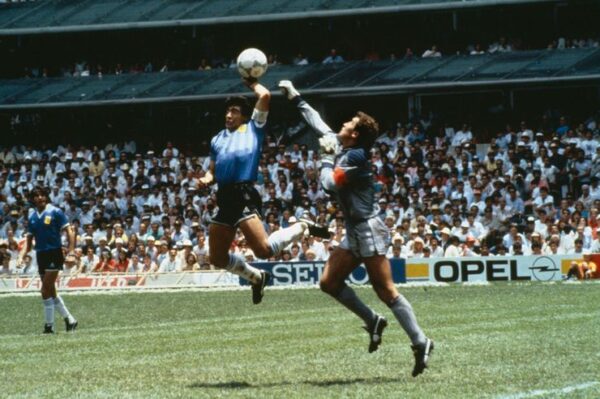 Worst Cheaters in Sports History
In sports, you either win, or you lose. Sometimes people go too far just to win. To achieve this goal of winning, people can go as far as cheating. They lose their dignity and pride to win at a sport. Cheaters have existed probably since the beginning of modern sports. Thus, there have been numerous infamous cheating incidents in sports. The following list is some of the worst cheaters ever in sports history.
1.  Steroids usage in Major League Baseball
This event recently took place when the U.S congress decided to investigate the usage of Steroids or other enhancer drugs in Major League Baseball. After some hearings, a report was finally published which reported that hundreds of professional Baseball players had used steroids in some form to enhance their performance. These players who were tested positive for steroids usage will now forever be known as cheaters and dishonest people. 
2.  Cheating in Little league world series
The little league world series is a competition that hosts young players. In 2001, a player was accused of being over the age limit for this tournament. Danny Almonte was thought to be relatively older than the rest of his opponents. These accusations took place when another team in the competition hired a private investigator to find out Danny's true age. The tournament's credibility has been questionable ever since. 
3.  Marion jones cheating in the Olympics
One would think that it is impossible to cheat in the Olympics. However, Marion Jones took this to another level. She managed to win over five medals in the 2000 Summer Olympics in Sydney, Australia. She did, although, forfeit all of her winnings and medals once she admitted to having used performance-enhancing drugs during the 2000 Summer Olympics. Who would have thought that cheating in the Olympics was even a possibility? 
4.  France 2009 World cup qualifiers
In 2009, France was facing off against Ireland for the qualifiers of the 2010 Fifa world cup. In a very close game, France eventually won the match. However, their victory came off when Thiery Henry deliberately used his hand to pass the ball to his teammate. The referee did not notice the handball. Thiery Henry admitted to having deliberately used his hand in that situation. It was an unfortunate situation for the Ireland football team. 
5.  The Spanish Paralympics team 
If you thought cheating in the little world league series was bad, this is even worse. When investigated, during the 2000 Paralympics, the Spanish team was found guilty of cheating. Out of their whole team, only two people were actually mentally disabled. The rest of the team was perfectly fine and normal. They went on to win Gold. 
6.  Referee cheating in the NBA
A lot of people blame the referee when things don't seem to go their way. However, in this case, Tim Donaghy actually cheated and gave a few wrong calls deliberately to win a few bets. Tim's suspicious calls were then investigated by the FBI, and he was found guilty of the cheating he did. He was sent to prison for 15 months as a result. 
7.  Maradona's hand of god
This is probably the only infamous memory of the late football legend, Diego Maradona. During the 1986 world cup quarter-final between England and Argentina, Diego Maradona used his hand to score a goal. This goal was surprisingly allowed by the referee. To the referee, it looked like the ball had touched Maradona's head instead of his hand. Due to this goal, Argentina closed out the game with a 2-1 victory. They would then go on to eventually win the whole world cup.