Ensuring Integrity and Efficiency: Verified Sports ID and Complete Rosters for Tournaments and Leagues
As a tournament or league operator, if you're dealing with the challenge of enforcing age and grade compliance among participants, National Sports ID (NSID) is your go-to solution. Our mission revolves around maintaining the integrity of youth sports competitions by confirming the age and grade of every participant. We achieve this by curating an easy-to-follow process where necessary documents are collected, verified by our expert team, and translated into a comprehensive, verified roster for your perusal.
By choosing NSID, you're choosing a seamless solution to ensure compliance with age and grade criteria in your sports events. We handle the labor-intensive process of verifying every player's age and grade, ensuring that all teams are verified, and their rosters are submitted in alignment with your event's eligibility requirements. Our age and grade verification services for tournaments and leagues help make your events credible and ensure a fair competitive experience for all players.
All Players get a Verified Sports ID.
NSID offers seamless integration with your existing online tournament or league registration system or website. If you don't have a streamlined registration process, our NSID tournament and league registration software is the ideal solution. It enables efficient collection of player and team information for verification and submission of completed rosters.
With NSID, you have multiple options to set up the player verification process, allowing you to choose the method that works best for parents and coaches. We continuously strive to simplify the process, ensuring quick and hassle-free completion for parents and coaches.
Furthermore, NSID acts as a dedicated customer support team for your event. Our live agents are available via chat to assist coaches and parents throughout the verification process. Our goal is to lighten the workload for tournaments and leagues, providing them with completed and verified rosters.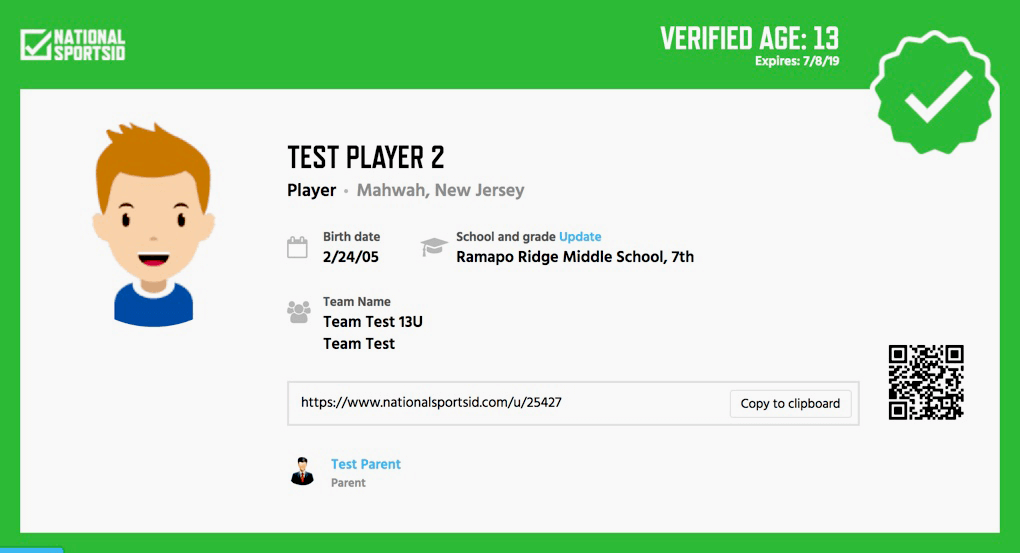 All Teams have a Verified Roster
Utilize the NSID player and team verification process for the advantage of obtaining complete and verified rosters. These rosters include essential details like names, jersey numbers, birthdays, and even pictures. By submitting this comprehensive roster online or in-person, you can streamline the entire process of organizing and collecting this information well before the event takes place.
With NSID's verification system in place, all participating teams in your tournament or league not only undergo age/grade verification but also eliminate the need to wait in line for document checks on the event day. Once NSID verifies the players and teams, they are automatically assigned to the appropriate eligible division. As the tournament or league operator, you'll receive an email notification and can effortlessly download the verified roster. This seamless process brings convenience to coaches and parents, allowing them to participate in your tournament or league without any hassle. One organization that has benefited tremendously from using the NSID platform at check-in in the Amateur Athletic Union (AAU).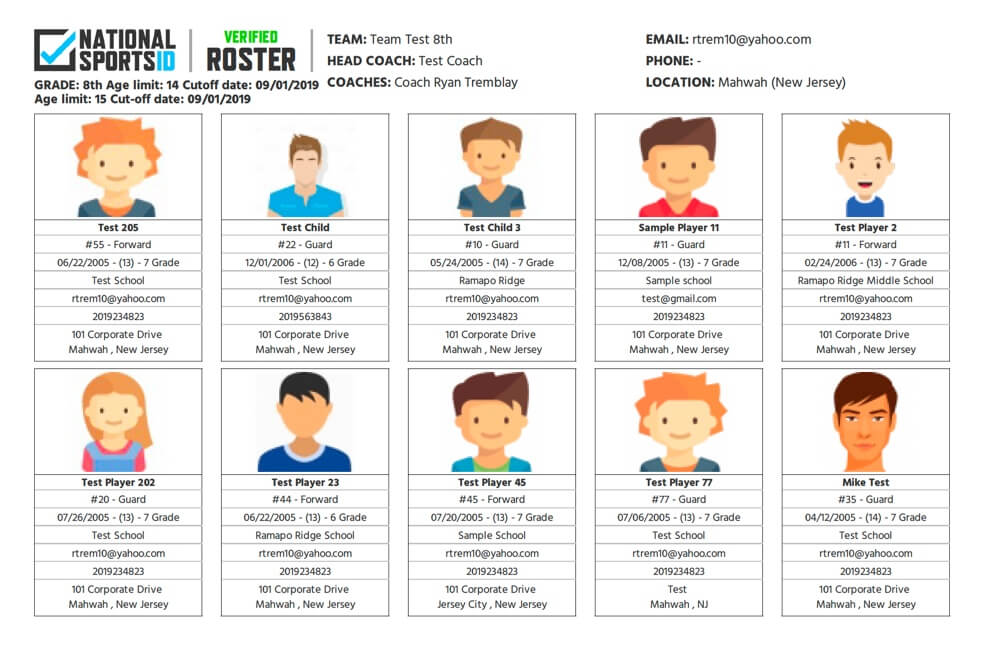 The Team Verification Process is Easy!