Safeguard Your Youth Sports Event: NSID Waiver Management System for Verified Teams of Tournaments and Leagues
Safeguard Your Youth Sports Event
Ensure the safety of your organization with the NSID Waiver Management System. By implementing a streamlined e-signature process, all parents and coaches are required to sign the uploaded document before their team can be verified and checked into your event.
Thousands of coaches and event operators are choosing NSID to not only verify age/grade, but also to ensure that all participants sign the necessary liability waivers, protecting their organizations from potential lawsuits. Make e-signing waivers a requirement for team verification and enjoy enhanced event protection.
NSID offers a streamlined and dynamic approach to online waiver signing and collection through automation. This innovative process eliminates the burden of paperwork for event directors, coaches, and parents. Parents can easily e-sign waivers on any device during the verification process, ensuring that their child's liability waiver is submitted seamlessly.
Event directors and coaches have the option to make e-signing waivers a requirement for all parents as part of the team verification process. This ensures that 100% of waivers are signed before players can participate in your team or event. Learn more about our event waiver management and how it works by visiting our Tournament and League Waiver Management page.
E-Sign waivers included in team verification!
Not only can event directors make it a requirement for a team verification to include waivers to be signed but a coach can too. If you are a coach who needs to get waivers signed outside of an event you are entering you can easily turn on that requirement in your team settings. Once that setting is turned on all parents who join your team will be forced to e-sign the waiver you upload before the team verification is complete.
The NSID team and event waiver management tool will email out to parents to sign the uploaded document until it is complete. The waiver will also pop up every time a parent signs in to NSID forcing them to sign. This process not only gets the signatures you need but also collects and organizes the waivers so you can access them with ease.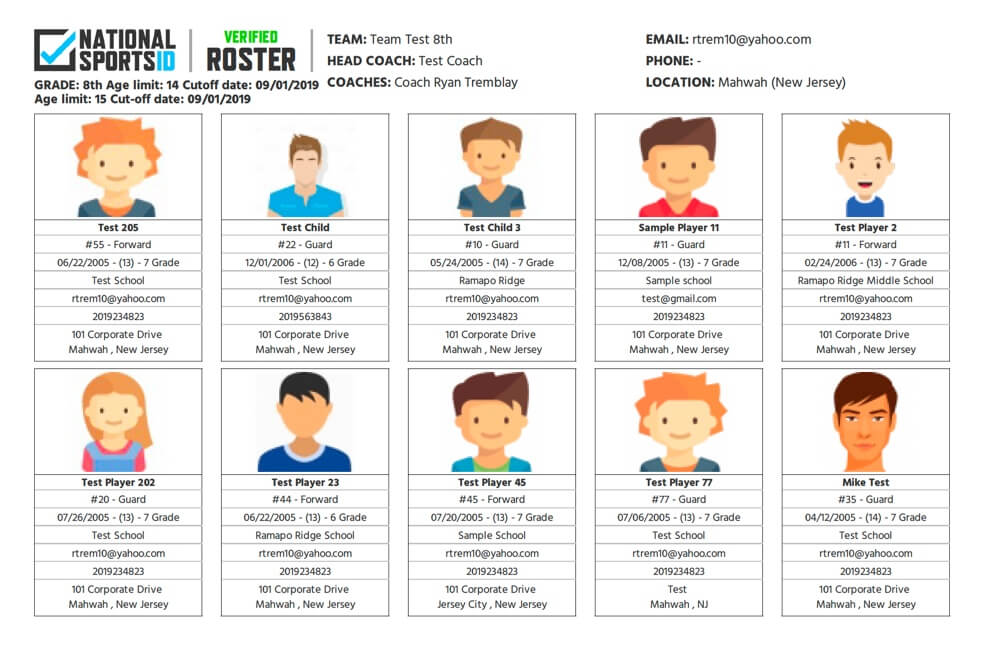 Streamline Waiver Signing and Collection: Simplify the Process with NSID