Our e-sign waiver management tool efficiently forces all coaches and parents to e-sign required documents before participating in events.
Protect Your Organization
As you know injuries happen in youth sports and organizations must protect themselves for being liable for accidents that could occur. This is not legal advice but instead common sense for facility owners, event directors and coaches
The NSID Waiver Management System is a streamlined process to force all parents and coaches to e-sign the document you upload before the team can get verified and checked-into your event. 1000s of coaches and event operators are moving to NSID not only to make sure their participants are age/grade verified but to be sure they all sign the appropriate liability waiver to protect thier organizations from lawsuits. Add e-sign wavier as a requirement for your team verification and your event will be protected.  
Collecting documents has never been easier!
NSID has created a streamlined and dynamic way to not only get waivers signed online but to also collect them using automation. This automated process of collecting documents is taking the work away from the event directors, coaches and even parents. Parents are now e-signing on any device and submitting their child's liability waiver during the verification process.
Event directors and coaches can make it a requirement for all parents to e-sign a waiver as a part of the team verification. This makes collecting and having 100% of waivers signed before players can participate on your team or in your event. Learn more about how event waiver work here: Tournament and League Waiver Management.
E-Sign waivers included in team verification!
Not only can event directors make it a requirement for a team verification to include waivers to be signed but a coach can too. If you are a coach who needs to get waivers signed outside of an event you are entering you can easily turn on that requirement in your team settings. Once that setting is turned on all parents who join your team will be forced to e-sign the waiver you upload before the team verification is complete.
The NSID team and event waiver management tool will email out to parents to sign the uploaded document until it is complete. The waiver will also pop up every time a parent signs in to NSID forcing them to sign. This process not only gets the signatures you need but also collects and organizes the waivers so you can access them with ease.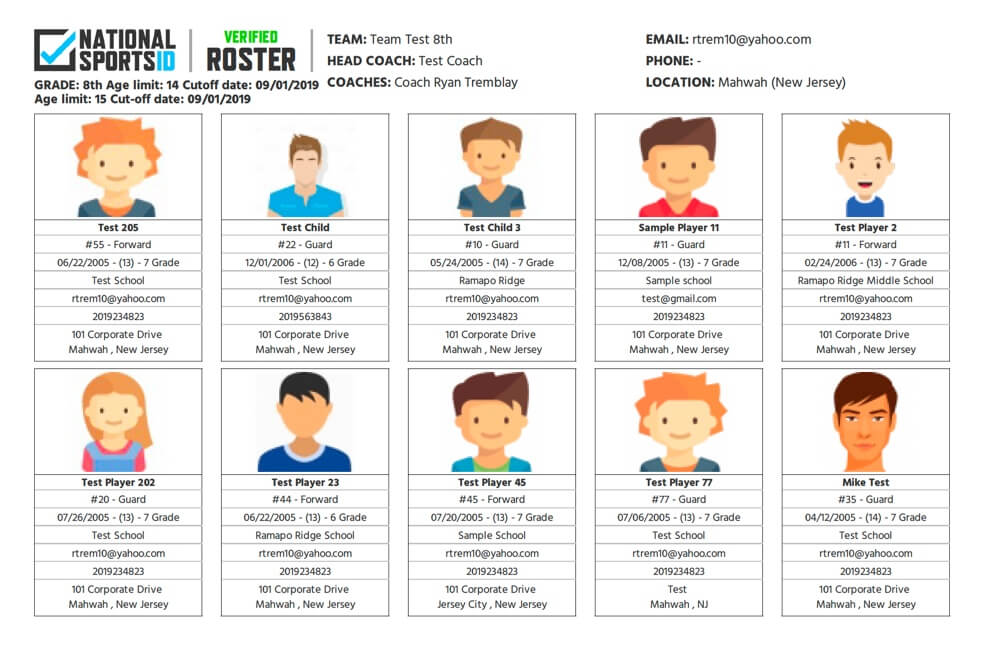 Signing and collecting waivers with ease!