National Sports ID: Ensuring Fair Play through Comprehensive Player Verification and Rule Compliance

.
ENSURING COMPLIANCE WITH LEAGUE AND TOURNAMENT RULES
At National Sports ID, we collaborate with youth sports events to rigorously verify the age and grade of participating athletes, ensuring a fair competition for all. We aim to provide an organized and efficient process to guarantee all teams meet eligibility criteria for their specific divisions.
Beyond rule enforcement, we are committed to educating coaches and parents about eligibility requirements. Our focus is to ensure participants understand the event rules, emphasizing the importance of fair play. National Sports ID stands as the unique platform capable of electronically enforcing youth sporting event rules.
STREAMLINED PLAYER AGE & GRADE VERIFICATION
We've simplified the player verification process into a swift three-step procedure, requiring the submission of the following by the parent or coach:
Player's photo

Birth certificate, passport, or state ID

Report card or screenshot of an online school account
Upon submission, our expert team verifies the information and issues a verified sports ID to the athlete. All submitted documents are subsequently deleted from our server to uphold our users' privacy. The new sports ID eliminates the need for carrying birth certificates or report cards to future youth sporting events.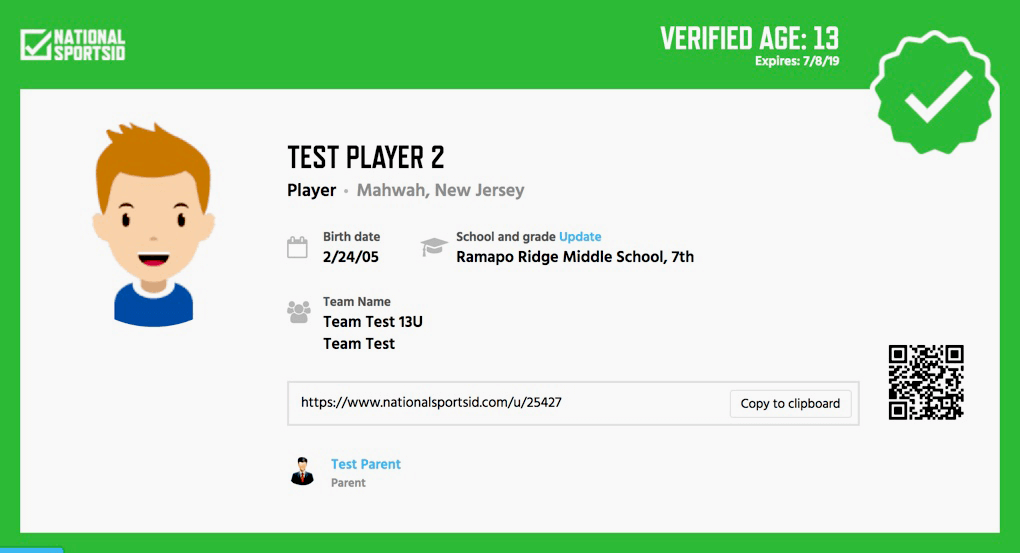 ENSURING TEAMS HAVE VERIFIED ROSTERS
Every team participating in an NSID-verified youth sports event must meet specific requirements to be deemed eligible. These requirements can range from verifying the age and grade of the athletes to employing NSID's waiver management system for collecting e-sign waivers or using our automated document collector to organize physicals.
Once teams fulfill all division requirements, their verified rosters, including the athletes' pictures, are automatically forwarded to the event director. A player can only be added to the team's verified roster if they are eligible for the division. This efficient process effectively replaces the labor-intensive book and document checks previously prevalent at youth sports events.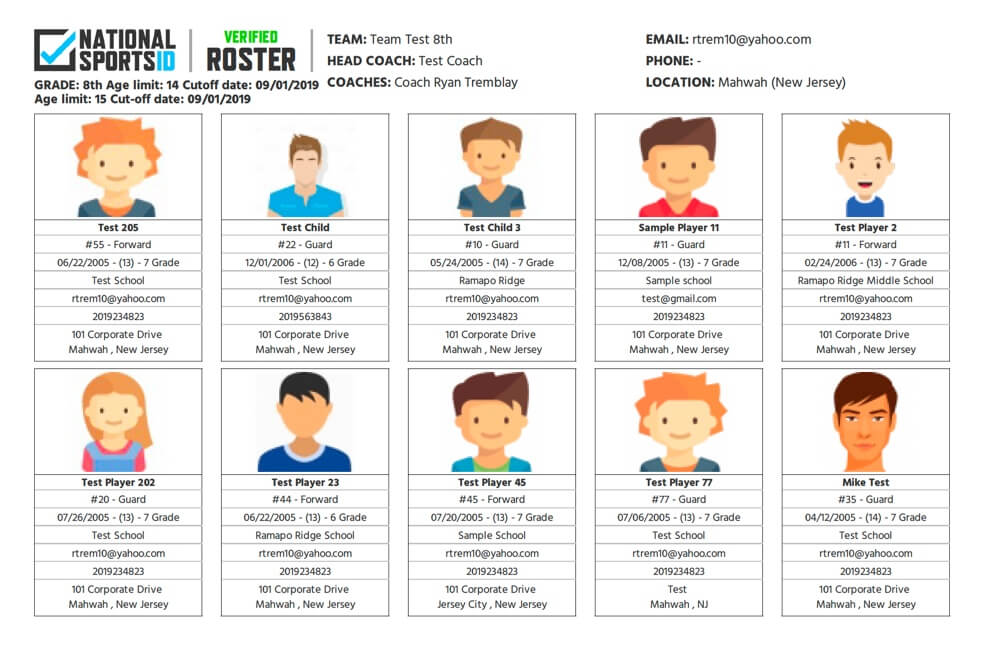 The Team Verification Process is Easy!