In order to have a verified team you must invite your players to join NSID and get verified themselves. Below you will learn the best ways to invite your players and make sure they get added to your team automatically or find it with ease.

Instructions:
Sign into your Coach Account.

On the Dashboard Click My Teams > View team to visit your team page.

Click Invite New Members.

Follow all instructions on that page.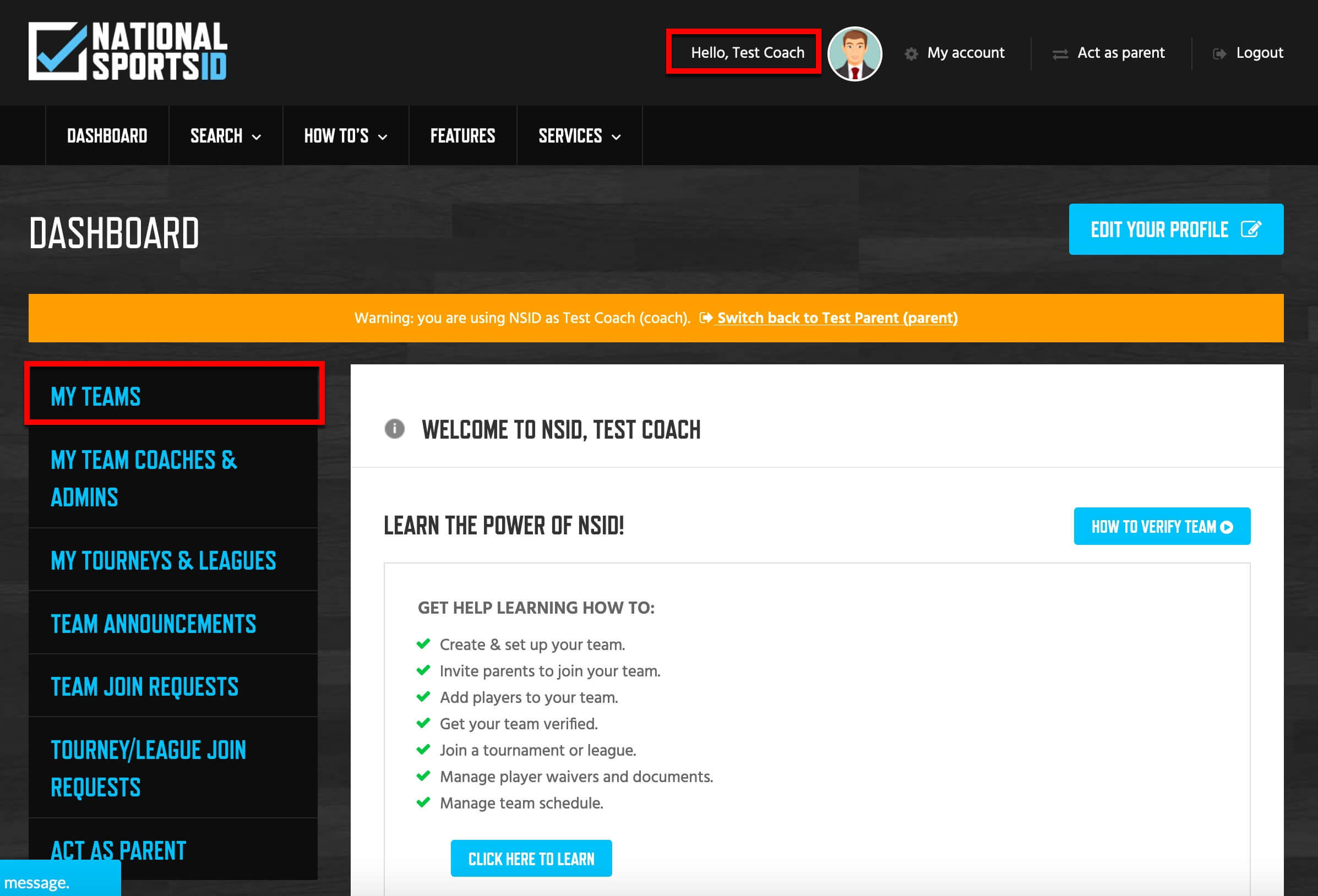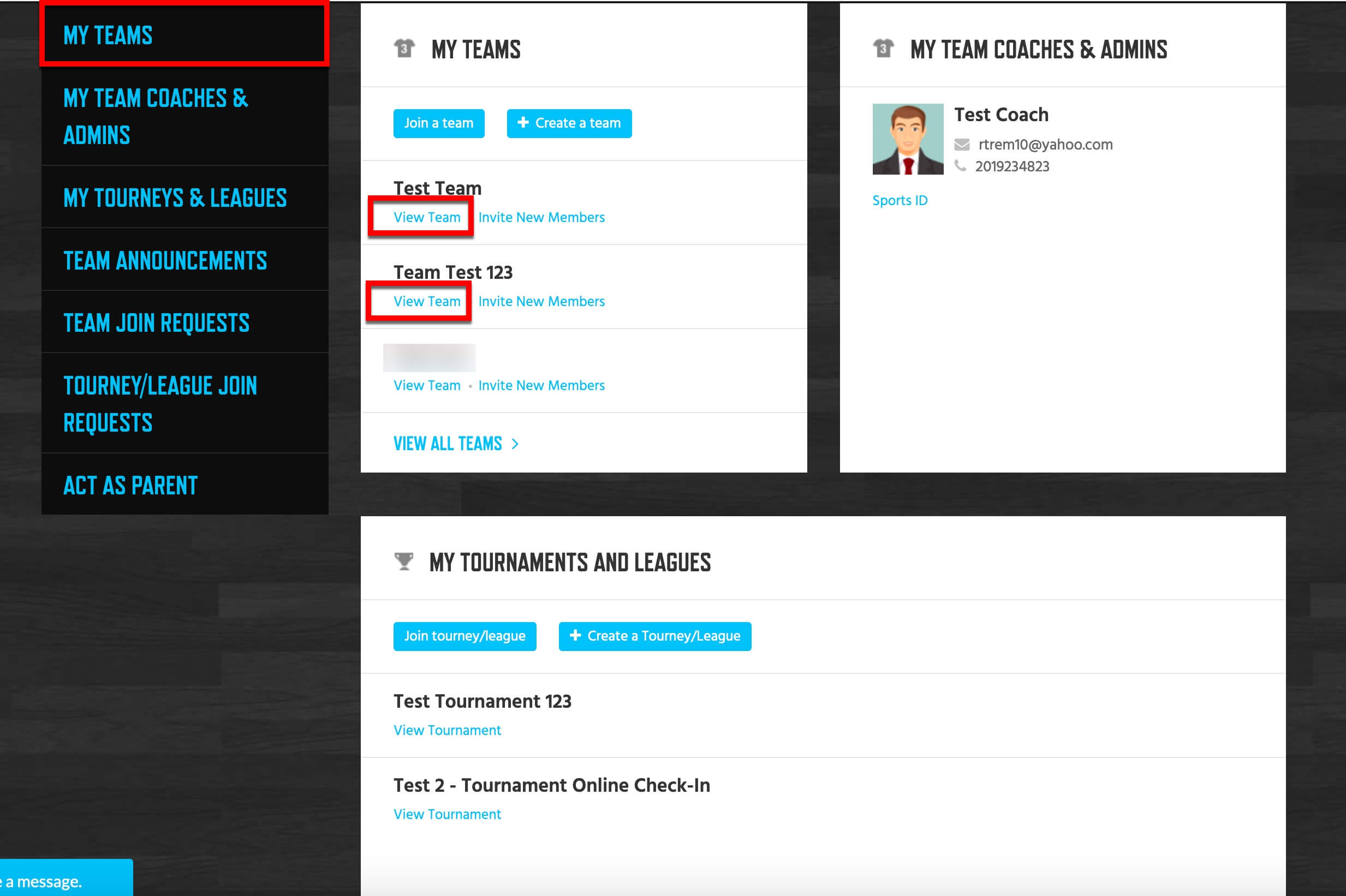 4. Enter Parent or Player information and Click Send Invites.
Tips:
To enter more players click the Add More Team Members button.
To import your parents names and emails via CSV click the button and follow the prompts.
Import Contacts using CSV
You can Import Google Contacts by clicking that button.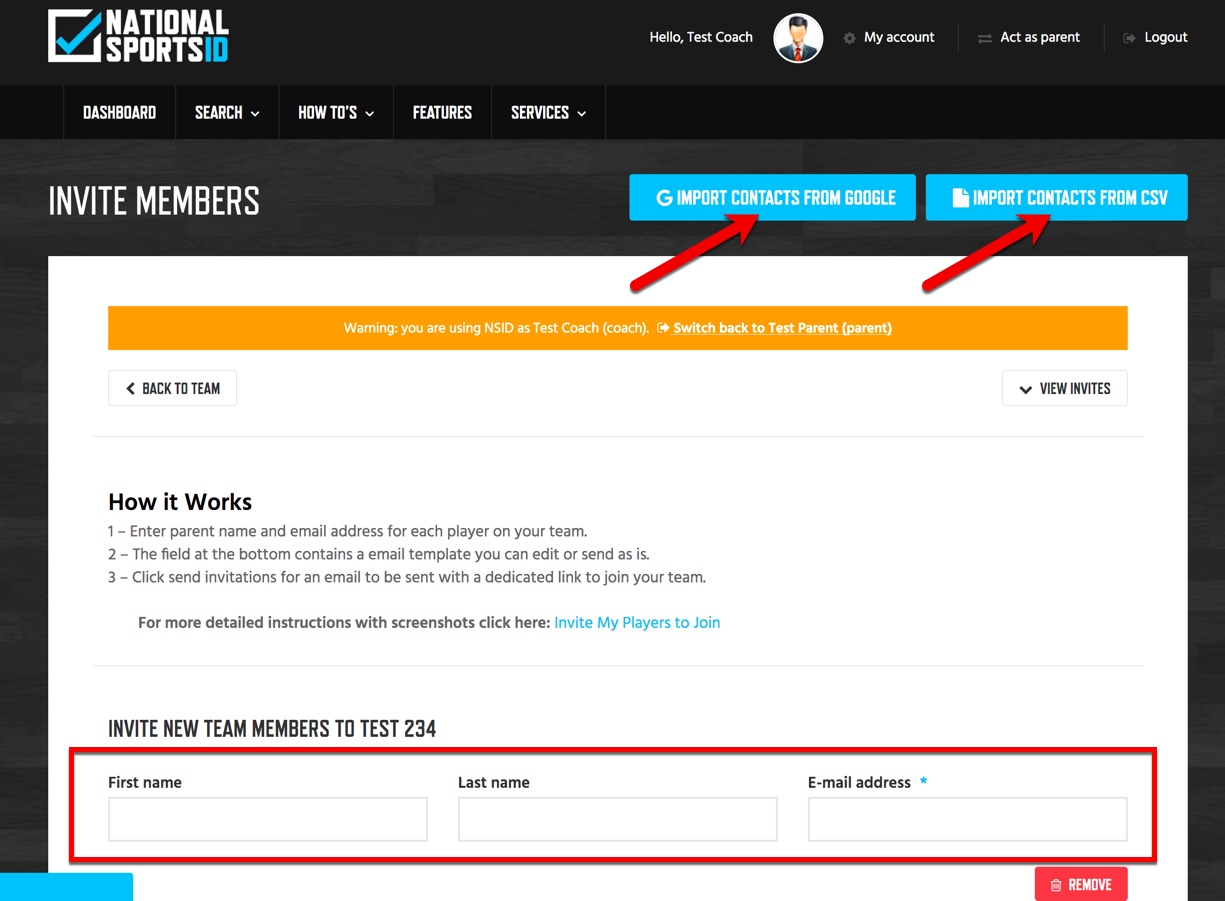 Note: All players that click the link from the invitation you send out will automatically be added to your team as long as you have the setting New Members Can Join Immediately checked in Edit Team.
Note: If you want to approve all players before they can join your team then check off New Members Must be Approved.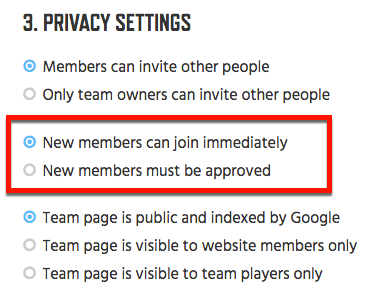 Another Easy Way to Invite your Team
Visit your team page.

Click the Copy Team Link button to copy to your clipboard.

Paste the team link in an email or text message.

Send to your parent(s).

Ask them to Click the Link then Click Join Team.