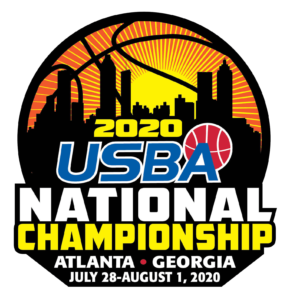 USBA NATIONALS
Player Age/Grade Verification
& Team Roster Check-In
Promoting Fair Play for Youth Athletes
ALL TEAMS MUST BE VERIFIED TO PARTICIPATE IN NATIONALS.
HELP US PROVIDE A CONTACT-FREE TEAM CHECK-IN.
COACHES
Steps to Get Your Team Verified
The process is easy and takes 10-15 minutes
1. Click Get My Team Verified below.
2. Create a Coach account or Sign-in to your existing one.

3. Choose division > Create Team > Invite or add players.
(PLEASE watch the pop-up video before you create a team.)
For Help Please Use Our Live Chat Below
We at United States Basketball Association (USBA) are very proud to announce a partnership with National Sports ID to help maintain the integrity of our players, teams and tournaments. National Sports ID is a online service that verifies the age/grade of youth athletes by providing approved Sports ID Cards and saving all teams time by allowing them to check-in to our event online.

PLEASE take the 10-15 minutes to register yourself for an account, create a team and invite your players to get verified Sports ID Cards. The NSID customer service team is on call to assist you and all your players through the simple process.
The cost for the Sports ID is just $10 for the year. The Sports ID card is valid for 365 days from the date it is approved. Once you get your team verified you are then eligible to enter any USBA Tournament for the next 365 days.
Please follow the steps below to get started with registering your account, creating your team and inviting your players to get verified. Remember there is LIVE HELP in the lower left hand corner of the National Sports ID website to assist you and your players.