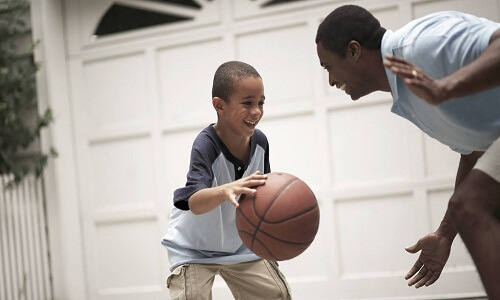 Handling Pressure on Kids in Youth Sports
Over 60 million children participate in organized sports in the United States. More than half of them actively play more than just one sport. 
However, by the age of 13, most of these kids quit playing organized sports. The most common reason behind them quitting is because they stopped having fun. 
Children start playing sports as a fun hobby for them. The competitiveness in sports makes it fun for them to play alongside their friends. However, some parents overthink their children's performance in sports and unknowingly pressurize them to keep winning. Parents think that they are acting as a coach for their children when they point out their mistakes and criticize them. However, this affects children's performance during games and training. 
There are some parents who want to learn how to help their children instead of pressurizing them. If you are one of these parents and want to learn how to handle pressure on kids in youth sports, keep reading this article as we provide you with some tips that will help you alleviate some pressure. Here are some dos and don'ts about keeping your children free from pressure.
Do not focus on the result
Most parents think that consoling their children after they lost a game and rewarding them after they win is the right attitude towards them. However, this is not the case. If you reward your children only because they scored a goal or won a game, this will make the child think that only winning or scoring a goal makes their parents happy. Keeping in mind this aspect, it would be better not to focus on the outcome of the games. Otherwise, this will intensify the pressure on children to keep winning if they want to see their parents happy. Instead, what you can do to make the child feel better is to appreciate their efforts in the game regardless of any outcomes. No matter what the result, focus on how well they played or tried during the game. You can say something like, "We saw you working really hard today" or "You played really well." Even if they did not play their best, saying something like this will lighten up their mood after a defeat.
Do not show negative emotions
One of the worst things that a parent can do after their child loses a game is to criticize them. Children are already upset after losing a game. You criticizing their team or their performance will make their day even worse. Do not make any comments on any of the mistakes your child made. Some parents would think that they are just making constructive criticism; however, in this situation, you shouldn't even criticize constructively. Do not discuss their performance for at least 24 hours. By the next day, your child will feel a little better, and then you can discuss the performance. Also, it would be best if you showed that you are okay with a win or lose. If you show negative emotions when they lose and positive when they win, it will affect them. 
Do not try to make it better
A lot of parents feel bad for their children after they lose a game. Therefore, they will try to make things better for them. This is also not the right attitude. By doing so, you are just interfering with the child's development. Let your child learn how to deal with the losses and failures. By taking these low-risk losses, they will learn a lot about life, and this will eventually help them ahead in their life. 
Hopefully, by now, you understand what the dos and don'ts about handling the pressure on your child are. Try these tips, and you will feel the difference.