If you are a Coach or an Admin that wants to create your player accounts and get them verified instead of having your parents do it, you can. You can create player and parent account accounts, upload all player documents and even make the payment for your players. You can learn How a Coach Register's Players by reading the instructions below.
We stongly suggest watching the video above or on the Add/Verify Players page to get a clear understanding of how it works. 
Instructions:
Log in or Sign Up for NSID as a Coach.

Visit Your Teams Page.

Click Manage Team > Add/Verify Players.

Click Add Player > Complete Form > Click Save.

Click Verify All to Submit Players for Verification.
NOTE: If any of your players have an account on NSID and you want to add him/her to your team, you can Search and add the player using the field provided
NOTE: If a player is rejected an email is sent to the parent email you entered when creating the account AND the Coach/Admin will also receive a copy of it so they can make the changes.
NOTE: If you hover your cursor over the symbol next to the player in Add/Verify Players section it will explain the status of the sports id.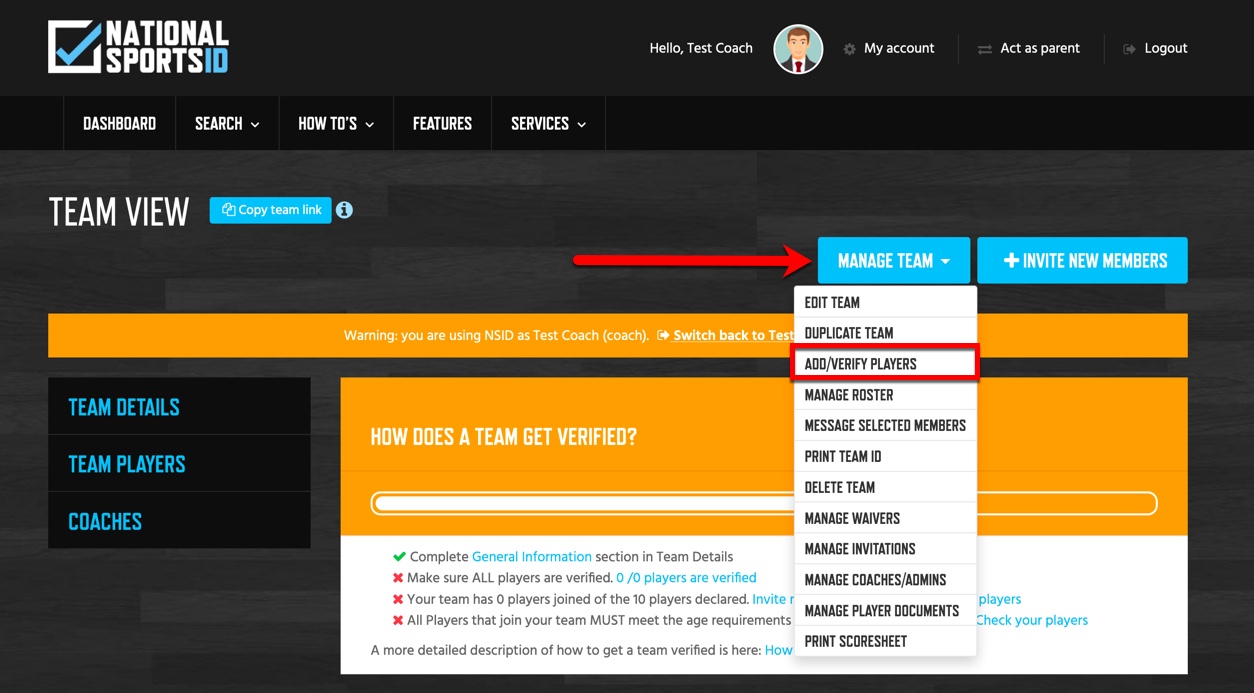 ---
Accepted Player Photo

Not Accepted Player Photos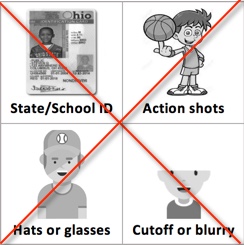 ---
Age Documents Accepted
Birth Certificate
Passport
State Issued ID
Grade Documents Accepted
Report Card
Progress Report
Pic of Online School Account
---