When your team is going to play in a tournament or league there are eligibility rules to make sure the players on your team are the appropriate age or grade. When you click join tournament or league on NSID the event rules will automatically be added to your team and they will lock so you cannot change them unless you leave the tourney/league. This prevents coaches from editing the eligibility rules when getting verified for the event his/her team is getting verified for. Below we will show you 2 ways you can unlock your roster if you have to edit your eligibility settings. 
Leave the Tourney/League your team is attached to.
Sign into Your Coach Account.

On your Dashboard Click My Tournaments or Leagues.

Click View Tournament or League you want to leave.

Click Leave Tournament or League. 

Visit Team Page > Manage Team >Edit Team.

Edit your Eligibility Rules. 
NOTE: If your team is in progress or registered for a tournament or league on NSID your eligibility rules will be locked to the rules of that event until you leave it OR join another tournament.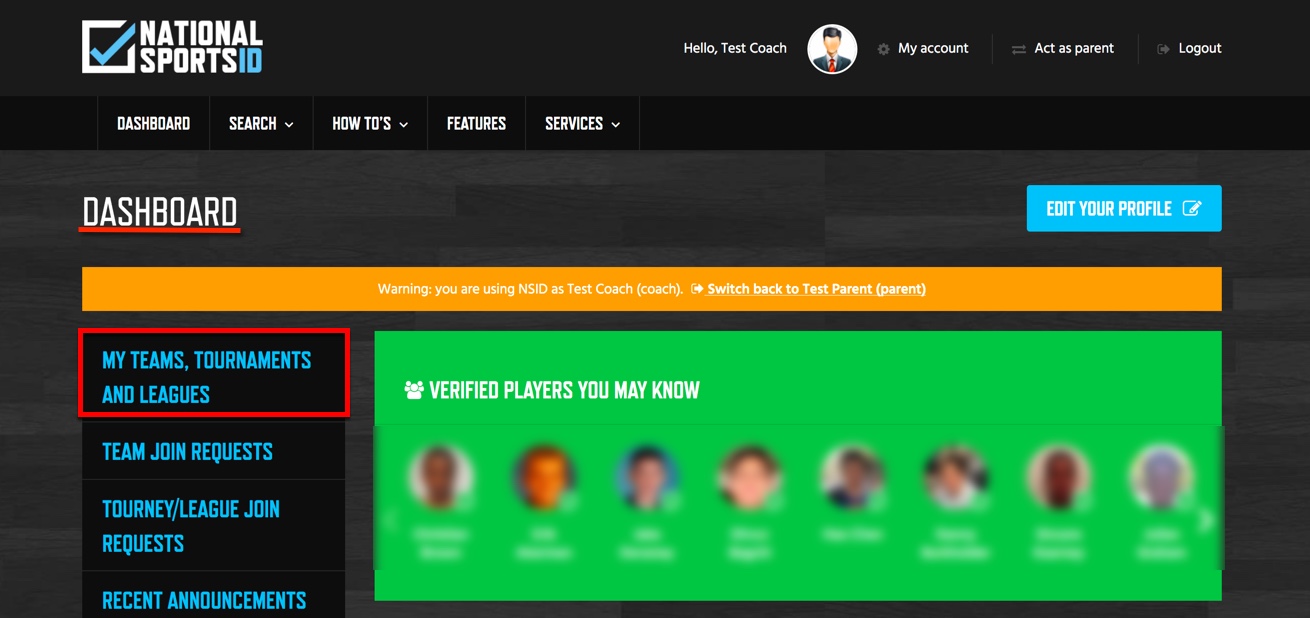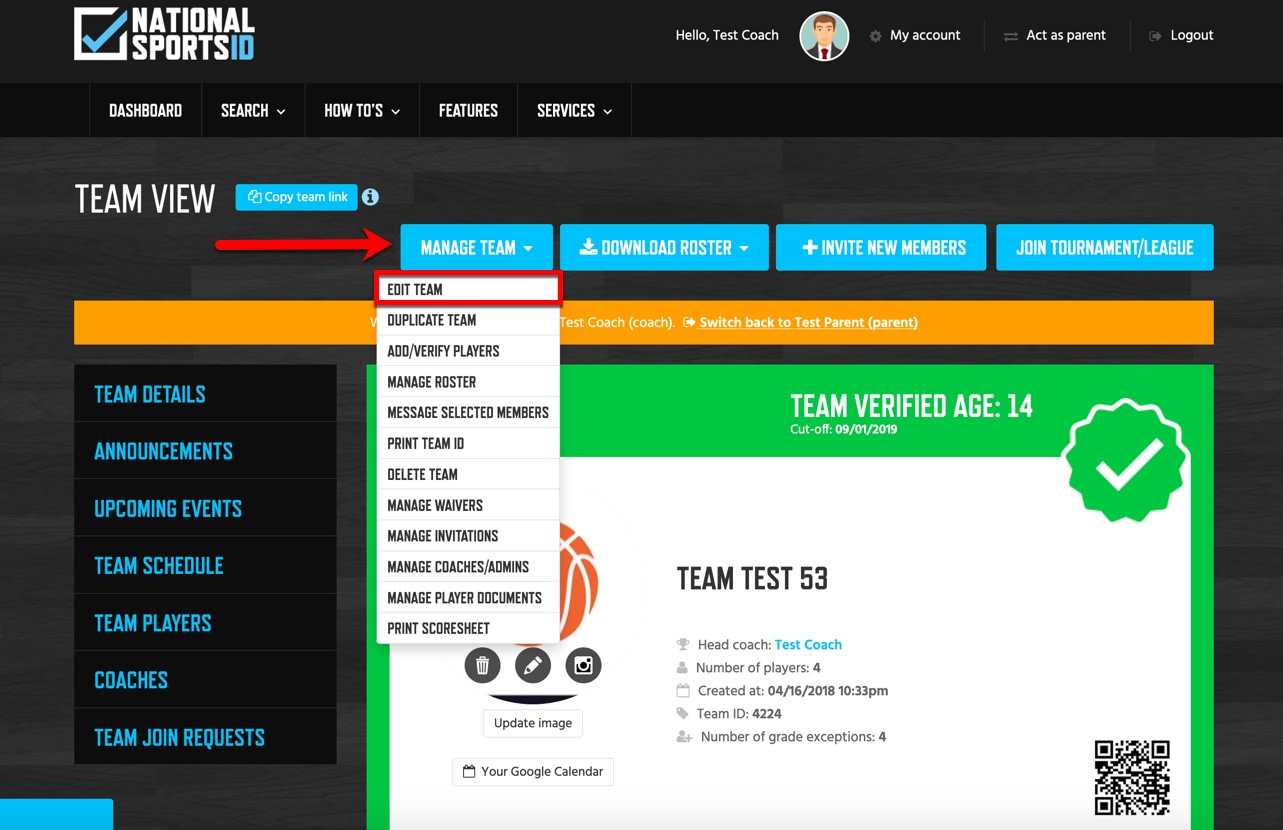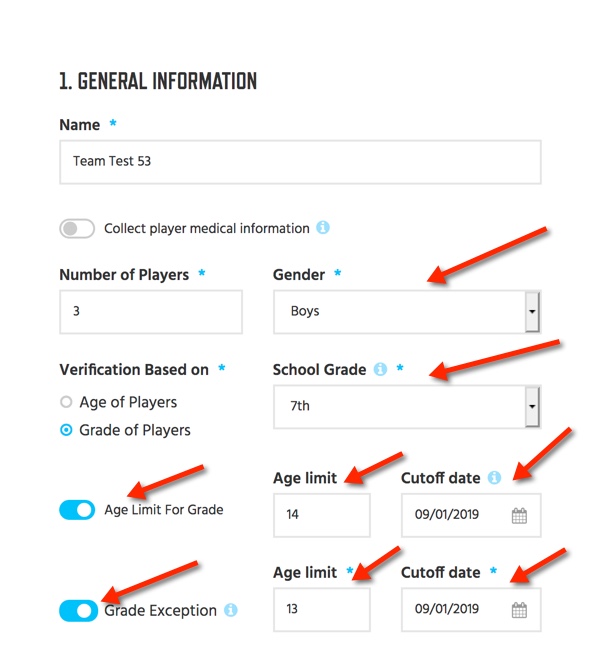 Join a different tourney/league from the one you are currently attached to. 
Visit your Team Page.

Click Manage Team > Edit Team

Click: Why is my Eligibility Rules Locked?

Click Join Tourney/League link.

Search to find Tourney/League.

Click Join Tourney or League.
NOTE: When you join the new tourney or league those event rules will get added to your team automatically. If you click Save and your team is eligible it will be checked in automatically. If there is an ineligible player you will be prompted to edit the team until it is verified for these rules.