To complete a verified team roster you must have all the required information that tournaments and leagues require. The best part about obtaining a verified team roster is once it is done you never have to collect any information or documents from your player's parents again. You can just submit the roster to tournaments and leagues all over the country. Below we will show you the best ways to gather all the information needed to complete your team roster.
RULE: Make sure that Roster Data is turned on in your team settings. This will assure that the roster data form pops up every time a parent visits your team page and they can enter: their jersey number, position, address and medical data.
Instructions:
Log in and visit your team page.

Click Manage Team

Click Manage Roster

Click Manage > Edit next to the player you want to add info for.

Click Save after completing the player information. 
NOTE: Make sure you use the instructions on the right hand side of the Manage Roster page to understand how it works. The goal is to get green checks for all the players and that means they are completed.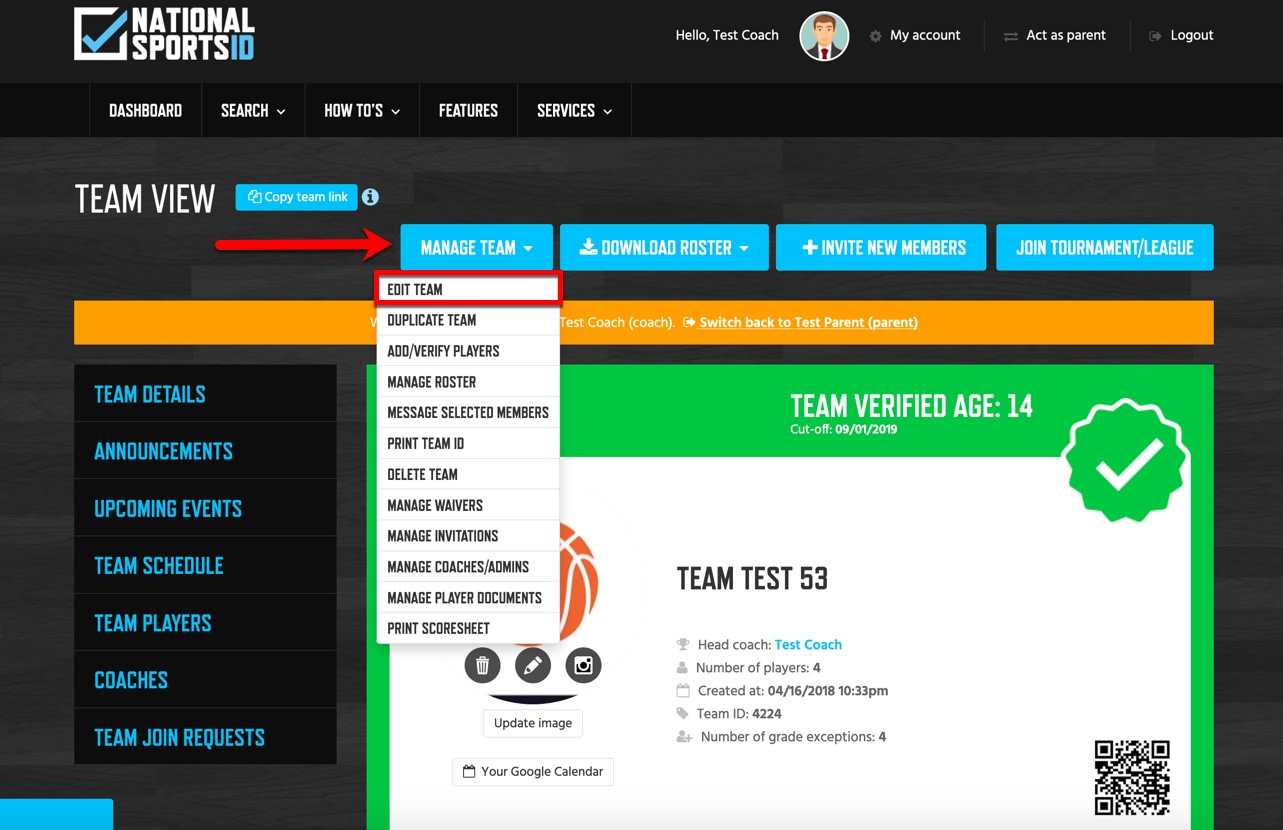 ---
Turn Roster Data Button On
When roster data is on the form below will show every time a parent visits your team. The form will appear when a parent joins a child to the team. 
NOTE: If you need to get the roster data filled you can send the URL of your team page to parents and ask them to click it > log in and the form will show like below.