Coaches can easily create an official verified roster of your team so it can be submitted to the tournament or league you are participating in. Just follow the instructions below and you can generate an official verified team roster with all the information that tournaments and leagues require.
RULE: Your team must be verified before you are able to create a roster. If you want to learn how to get your team verified click here: How to Get My Team Verified
Instructions:
Log into Coaches Account.

Visit Your Team Page.

Click Manage Team > Manage Roster

Click Edit Under Player to Enter all Missing Information.

Click Save if Player's Info is Complete till all have Green Checks.

Click Download (You cannot Download till all have green checks).

Choose the Format You want Roster to Be In.
NOTE: Currently a roster can be downloaded in 2 formats. PDF is best used for saving on your computer and emailing to tournament or league director. CSV is best if you are importing into a particular site or you want it on a spreadsheet. Currently our CSV imports directly into Exposure Events. How to Import Roster into Exposure Events
NOTE: When you check-in to a tourney/league your roster is automatically submitted to the organization's director.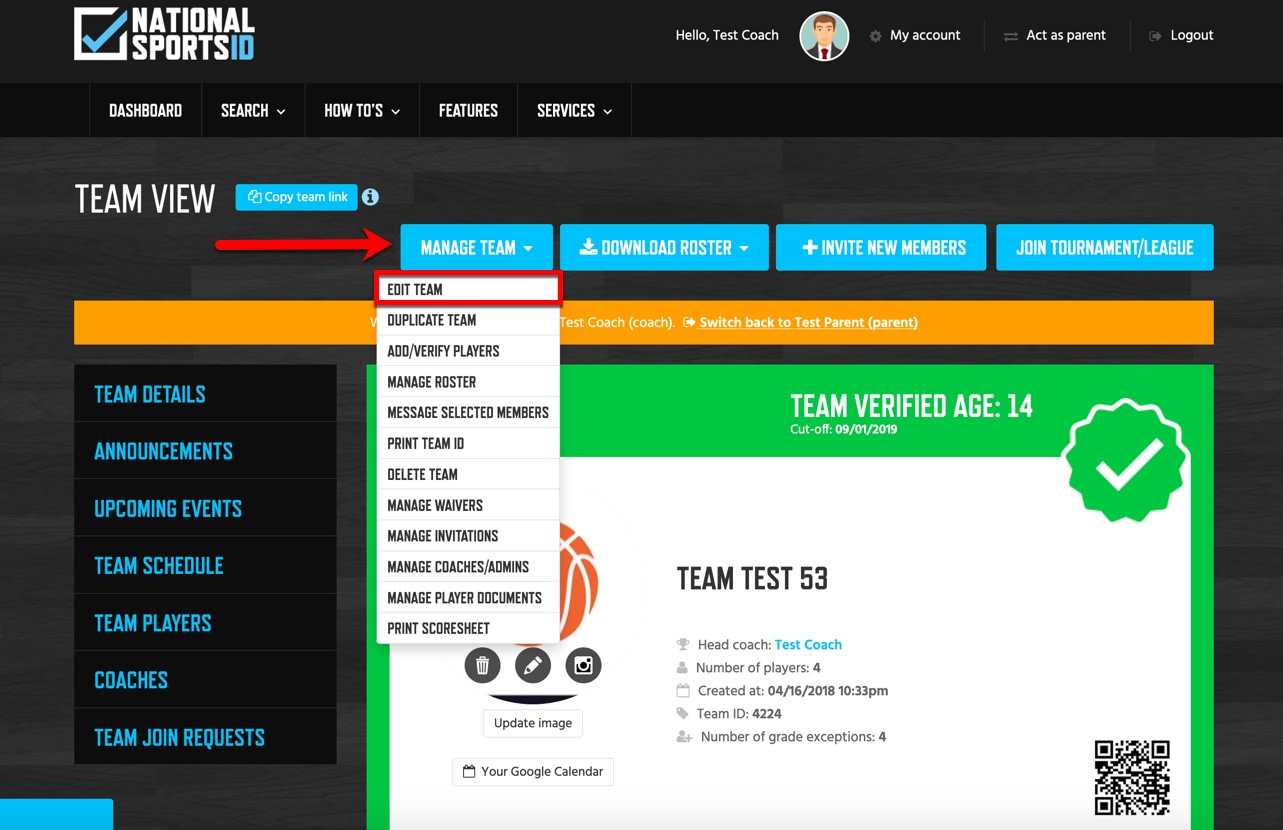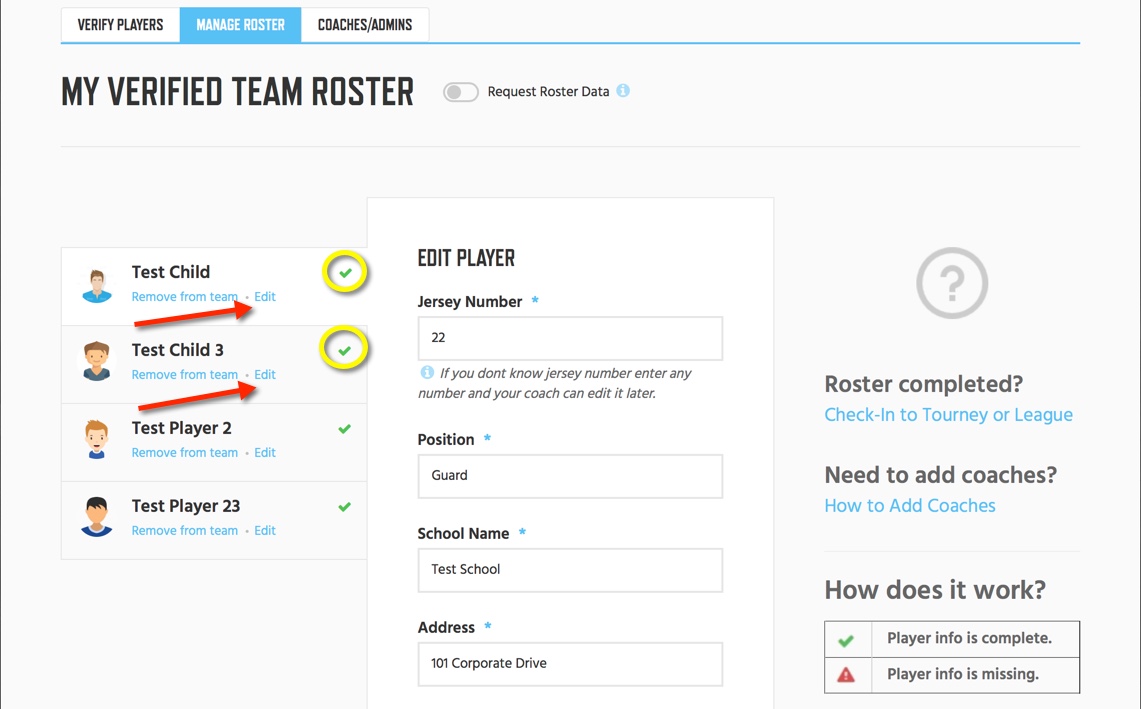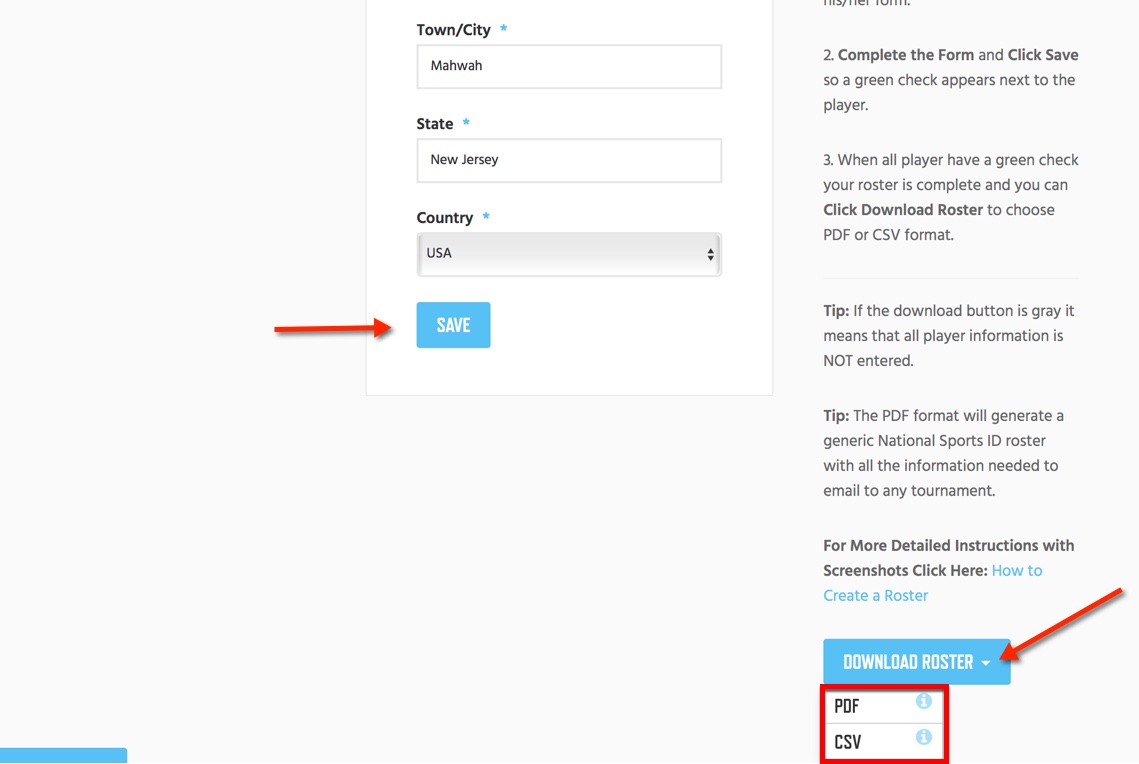 ---
PDF Format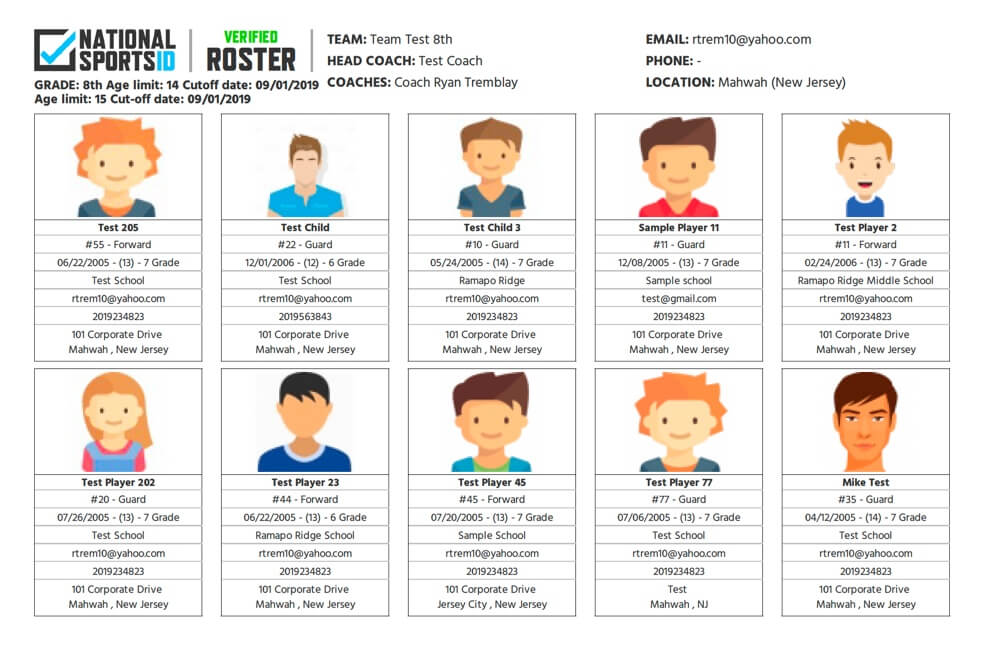 ---
CSV Format