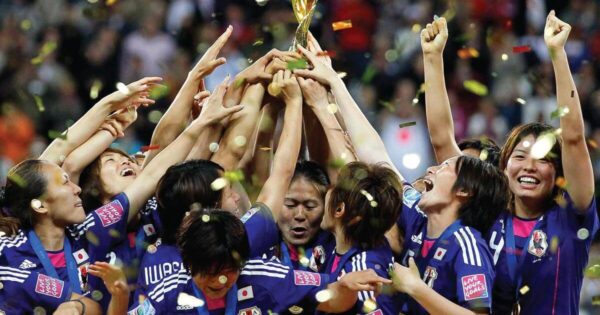 Fantastic Sports Stories That Are Best For Movie Script
Reality is more vital than fiction in many ways, quite evident in some fantastic sports stories. The real stories relating to individual players as well as teams can be replicated in movies. There is a host of sports stories influencing people to a greater extent owing to their sentimental, emotional, memorable, and tragic natures. There are several athletes featured in movies successfully. 
Many Hollywood movies' scripts are based on famous sports stories like football, basketball, boxing, wrestling, and baseball. In fact, the film is an instrumental source to highlight the real-life stories of national heroes and their struggles. Following are a few fantastic sports stories awash with unwavering commitment, tremendous inspiration, exceptional hard work, and unforgettable lessons. 
Read More: 8 BENEFITS OF PLAYING SPORTS AND EXERCISING
Japan's 2011 Women's Team Of World Cup
Undoubtedly, Japan's win in the World Cup for Women's in 2011 was an embodiment of inspiration, endurance, and a lot of emotions. Japan was undergoing devastating effects of the earthquake, tsunami, and nuclear crises. At that critical period, the Japanese greeted a phenomenal victory in the Women's World Cup when Saki Kumagai succeeded in hitting the ball into the net for a win against the USA in the final game. This remarkable success gave a momentary sigh of relief from the aftermath of the natural disasters and amidst the nuclear crisis. Players were shown the footage of the catastrophe to get them inspired psychologically. This story deserved to be featured on a big screen.
Jason McElwain
Jason McElwain's story is also an inspirational sports story that made him a national hero almost overnight. Autism could never resist J-Mac in chasing his enthusiasm for playing basketball. Since his birth, he has faced a difficult time. His family, enormously J-Mac's older brother Josh, helped him in playing all sports. He got a student manager position at the Athena Greece High School. Having spent and worked persistently with the team as a manager for more than four years, he was called by his coach to take part in a crucial game that was significant for Greece Athena High School to get the division title. During that game, he showcased his marvellous performance and became a hero. Once George W, the ex-US President admitted that McElwain's incredible performance had brought him to tears. 
Read More: YOUTH SPORTS COACHING CHALLENGES
Roberto Clemente
Robert Clemente was baseball's greatest legend as well as a thorough philanthropist. There is no match as far as his totals are concerned, exceptionally 3000 hits exactly, the incomparable numbers, in addition to his other countless achievements. He was regarded as a trailblazer for the athletes of Latin America. Besides his professional sports, he also served as a great social worker. He died in a crash while on his way to rendering charity work in Nicaragua. Indeed, Clemente was the hero in each and every way.
Billy Miske
Anyone who confronted Billy during his career said he was too vigorous to hit and would never give up. He competed as the most successful boxer from 1913 to 1923, hardly a 10-year career. Unfortunately, he was diagnosed with Bright's disease, a deadly kidney disorder. However, he decided to fight to earn money for Christmas gifts for his family. Astonishingly, he got through in his last fight and knocked out Bill Brennan. However, he could not survive due to severe disease but left behind one of the most inspirational victories in sports history. 
John Montague
John got golf extremely popular all of a sudden in Hollywood in the 1930s. People did not recognize him as a golf player, although he was one of the best golfers of his time. As a matter of fact, John Montague was not real, somewhat an illusory. There was something odd about him. He had been a mysterious figure, never allowing photographers to take his pictures. However, a photographer, namely Bob Wallace, exposed him. In reality, he was a NY fugitive named LeVerue Moore and wanted by police in the robbery case. He was tired, but the jury found him not guilty of armed robbery. Subsequently, he changed his name and pursued his career as a golfer. His story is remembered as Montague's story of deception and effortless greatness.