NSID understands the importance of players and parents knowing the team schedule, as well as making it easy for coaches to let them know about upcoming events. NSID has created Global Reminders, which is a team setting that will send out a text and or email alert to parents of your team anytime in advance you want it too. If you follow the instructions below you can learn how to use this efficient time saver. 
Instructions:
Log into your Coach Account > Visit Team Page.

Click Manage Team > Edit Team

Find Global Reminder and check box for Text and or Email

Select all or the just the players parents you want to get alerts.

Click Save at the bottom
NOTE: Global reminders send out a template of the most important information about your event. It will include: date, time, name of event, location and links to answer will be there or cant make it. 
NOTE: All player accounts have a parent account attached to it so NSID sends the alert to the attached parent account email and or mobile number.
NOTE: Global Reminders will send an alert to every single event you enter in to your calendar.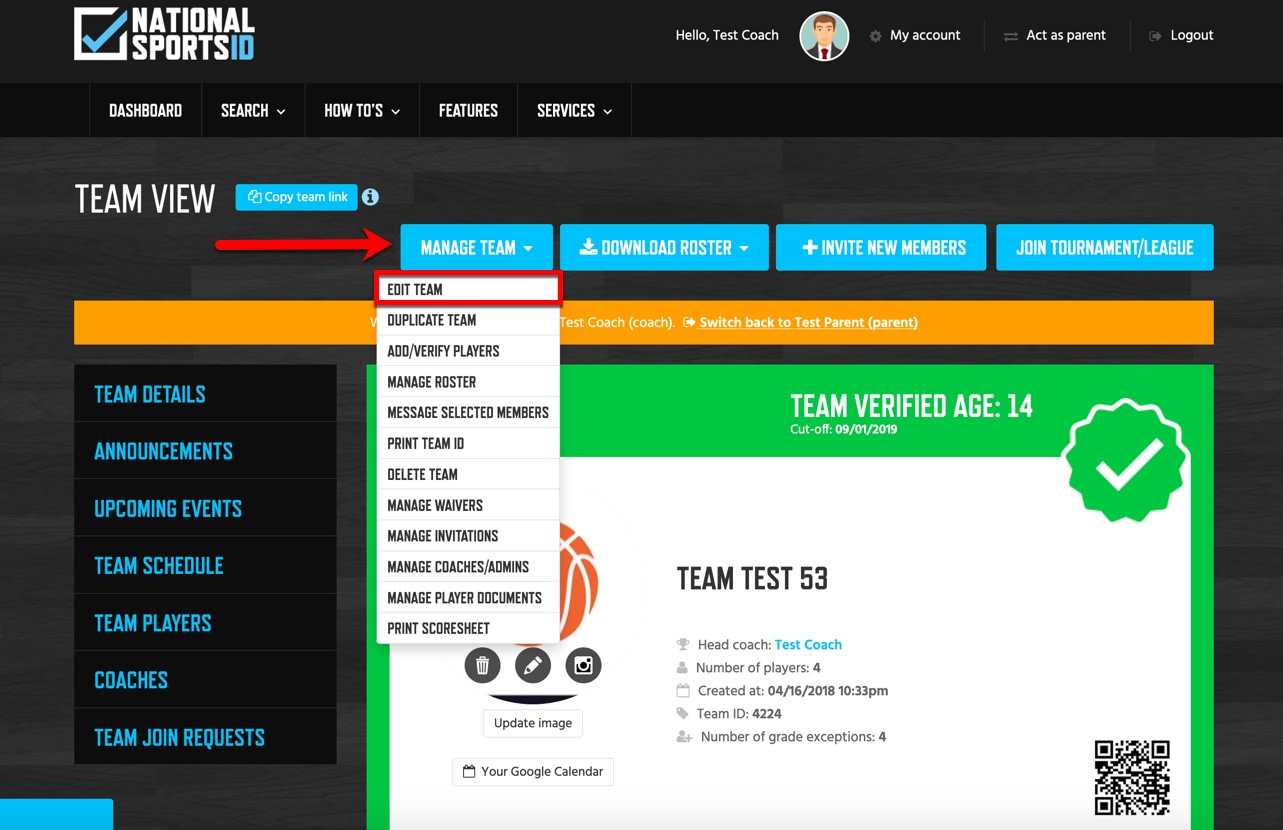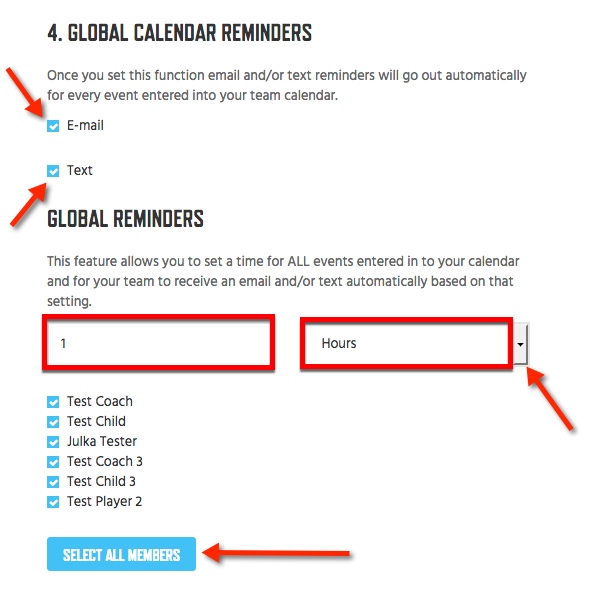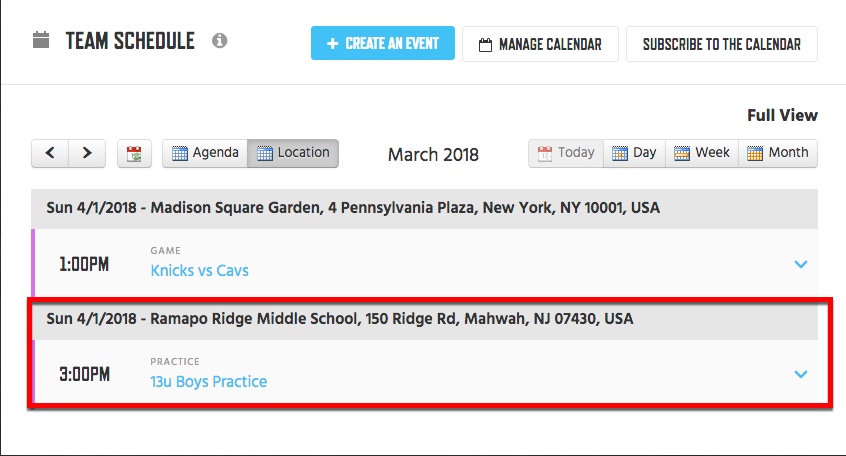 Email Reminder Example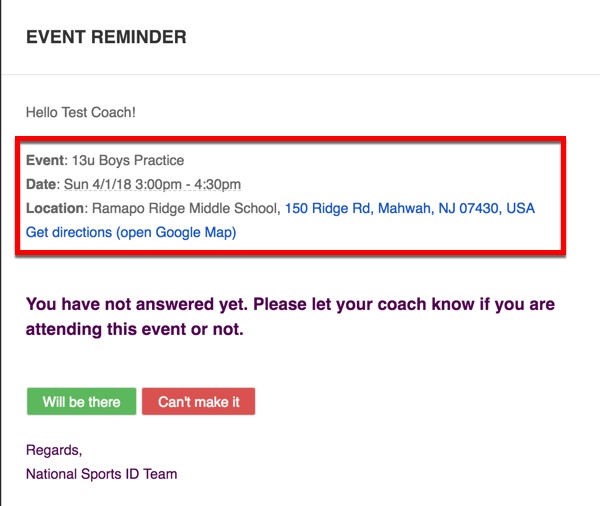 Text Reminder Example