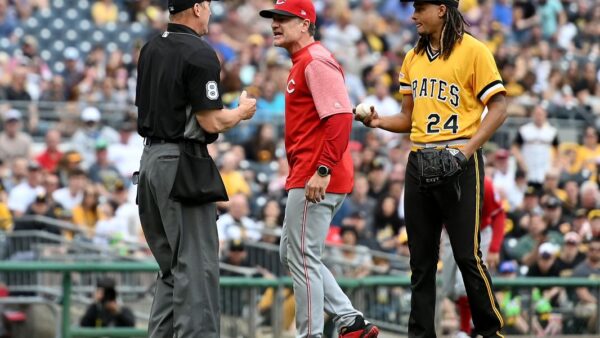 The Unwritten Rules of Officiating A Game
Every sport possesses a host of Unwritten rules of Officiating that govern the game to a greater extent. In Fact, the primary purpose of officiating is to keep the game fair enough. However, while officiating a game, referees or supervising officials need to ensure the smooth running of the game and avoid calling any trivial calls or fouls to keep progressing the game. Besides, there are a few occurrences for which existing rules are either silent or can not be imposed, so a referee needs to use his own faculties to make decisions. 
When you "think" you saw something, you didn't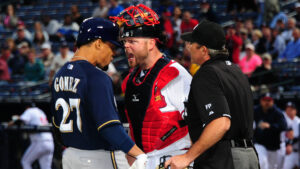 At times a referee officiating a game gets diverted towards an incidental thing that occurred away from the main play. This insignificant thing surprises and makes him or her feel some foul. That is not a violation of the rules of the game in the true sense. Because these sudden feelings are his personal intuition, not based on facts. Therefore, an official in the capacity of a referee should overlook such unimportant things about which he or she is not sure. 
The captain is not always the team leader
It is quite possible that the leader of a team may create some problems instead of showing responsibilities. At the same time, there are a few players other than the captain feeling their Responsibility come forward to resolve any matter. They always try to sort out the problems. Therefore, as a referee, it is better to continue the game and talk to the captain to refrain him from creating any unnecessary hurdles in the game. It is an unwritten rule that the captain is not always the team leader. 
Read more: 6 QUALITIES AND MENTAL SKILLS OF HIGHLY SUCCESSFUL ATHLETES
Keep the game moving
Admittedly, a few games might continue behind the prescribed time due to certain things occurring during the game proceedings. In a football game, you can see frequent changes as substitutes are made, and sometimes players get hurt and sustain injuries too. And penalty time also consumes a lot of time. Thus, these things can prolong the game. However, as a referee, you have to be energetic and efficient enough to keep the game moving to get it completed. 
Give courtesy to the players when needed
Undoubtedly, as a referee, you have to try your utmost to have the game finished on time. Moreover, referees also trust to keep the game moving without any interruptions. However, sometimes it needs to be slower due to the hard nature of the game. In such a situation, you should provide courtesy to those players who are putting their 100% and struggling due to the toughness of the game. 
Give a loner leash to those who are in charge
Indeed, a team coach or managers being frontline officials and in charge of the team must be dealt with due respect. These frontline officials have to communicate ideas or instructions during the game. However, such type of respect shouldn't be provided to every official except main coaches and managers. In case you find any disturbances created by other officials, you can take strict action to restrict them.
Give the benefit of the doubt to people who deserve respect
In every game, coaches are expected to raise objections in respect of referee's calls for one or the other reason. Some coaches do it deliberately to feel the match or gain time unnece00ssarily. As a referee, you can ascertain the behaviours of coaches and differentiate as to which coach is making a fuss. However, all coaches don't do such things and remain prudent and rational. In such conditions, the referee needs to give the benefit of the doubt to those who have been fair enough in the entire match. 
When in doubt, do what is expected
At times referees are not sure about the incident taking place during the game and feel doubtful whether to make a call or no-call. They should decide in the light of things that he/she was expecting. For instance, if you are doubtful about the nature of an injury a player has sustained or not. Take such players out of the field instantly to get checked. 
Don't answer the question you don't have information about
It is a common thing that coaches of teams ask different questions from the referees and other crew members. It is not necessary to respond to every question asked by coaches. If you don't have the relevant knowledge, don't answer. Due to insufficient information, you might respond incorrectly, which could damage your credibility.