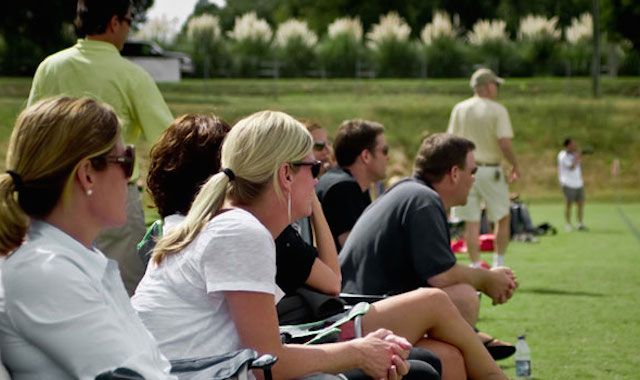 Top 5 tips for Youth Football Sideline Parents
Introduction:
Parents have high expectations from their children, and as a coach, you need to educate parents about setting attainable, realistic, and achievable objectives. Coaches and mentors must ensure parents are well-informed with the parent's code of conduct. Code of conduct must be written, documented, and properly signed or acknowledged by the parents of children. As the football season begins, it is imperative to display the ground rules and regulations. Coaches must ensure they stick to them so that the season goes on smoothly and swiftly.
Here we list down some of the useful and handy tips for youth football parents:
Parents need to recognize an important thing; football is just a game. Keep it as a game of fun, enjoyment, and instruction for the young athletes. Football is a sport of convening and cheers for the teams of individuals to bond and gel in together. Avoid being a distraction; this is not what athletes are meant to be. Just chill, remain cool and calm and thoroughly enjoy the game without becoming a parent. Parents should act like children's friends rather than mentors and keep instructing them during the matches. For coaching, coaches are there to assist, while parents should remain focused on supporting kids and boosting their morale.
Criticizing a referee or sending negative messages will adversely impact your child. If your kid's team ends up losing a game, they should take responsibility for losing a game rather than playing the blame game. Remember, a football referee is paid or sometimes volunteers in the game, so they are neutral; they don't care who wins or loses should be taken as a part of the game. Parents should prioritize learning, fun, and development while winning or losing should remain secondary.
If you aim at practice and playing for your child, make sure your child attends every practice session.  Summer vacations arrive in august, and that is the perfect time for your child to practice regularly and religiously. Attending seasons or sessions is a learning process for the kids which must not be ignored. Practice makes a man perfect; this is the key to developing skills and learning more about football.
Try to prepare your kids at home as well by working with them during the off-season. Making small investments in agility ladder, cones, and a speed chute can result in huge gains, and agility can be achieved. This will help children to practice as much as possible, which ultimately polish their skills. This will also help the children to perform better in the practice sessions, and the overall game of the child will get better.
 Feed your athletes with a nutritious diet and food that acts as fuel to them. This will go to boost their energy level, and they will perform better in the game. Moreover, try to eradicate the sugary drinks and junk food from their regular intake. If children stick to water, it will keep them hydrated and will help in the game. Set the appropriate tone with your children by preparing them and performing better.  Eating nutritious food is very important for children's growth and performance; thus, parents need to be vigilant in feeding their child with the right type of food and drinks.
Final words:
Your behaviour as a parent is significant when your child is playing football. Parents have an important role to play in the betterment and well-being of their children. Parents should try to enjoy themselves with their kids. This will help them remain focused where it belongs.